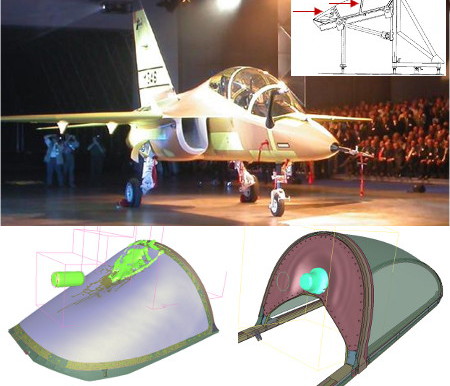 Bird strikes are a significant threat to flight safety and have caused a number of accidents with human casualties.
Most accidents occur when the bird hits the windscreen or flies into the engines.
Military training planes are the only ones fast enough to make a bird strike lethal.
Transparencies should withstand a bird impact of 4 pounds at a speed of 400 knots.
Image courtesy of Alenia Aermacchi